Auto Loan Special
With auto loan rates at just 1.99%, you can afford to buy that new car you've always wanted. And with flexible financing options, we can build a loan that will work for you!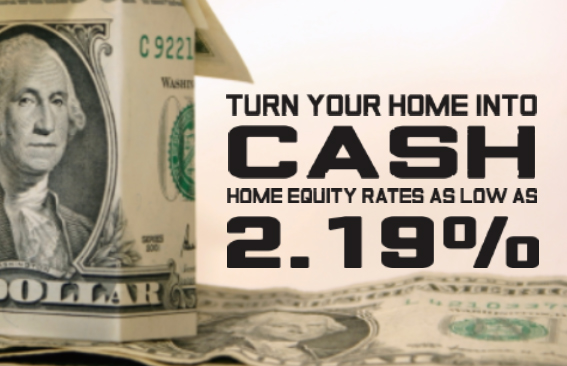 Home Equity Loan Special
Turn your home's value into cash with home equity loan rates as low as 2.19% APR. For a limited time, we will waive all fees! Use the loan to pay for college tuition, renovations, or whatever you want.