Holiday Loan Special
You can purchase appliances, furniture, pay taxes, or consolidate small debts. There is no collateral required for this loan. Rates, loan limits and terms are based on your credit score.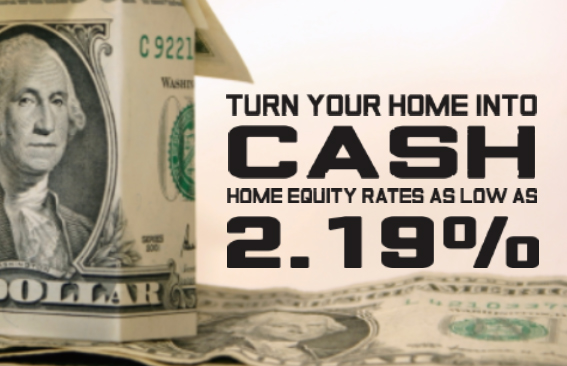 Home Equity Loan Special
Turn your home's value into cash with home equity loan rates as low as 2.19% APR. For a limited time, we will waive all fees! Use the loan to pay for college tuition, renovations, or whatever you want.