Whether you're looking to spend, save, borrow, or manage your money wisely, MC Federal is the place to go for all of your financial needs and learning. We have many tools, resources, and help to guide you through every stage of your personal financial journey.
The Road to Financial Wellness
We offer financial literacy materials to all of the high schools in the five counties we serve. We also offer classroom instruction. This is a significant investment we make with our financial and staff commitment, but the return is priceless. We provide education to over 1,000 students each year to help prepare them to be financially responsible. Education is at the forefront and plays an essential role to building a solid financial future. We are hoping to make a difference in the lives of students and the lives of their families by introducing financial literacy.
Our President & Chief Member Experience Officer, Elba Arenas, and her team have a passion for financial literacy. This has been reflected not just in all the classes they teach but has also gained recognition in the Credit Union Community. MC Federal was presented with the Desjardins Adult Financial Education Award in 2022 and 2019. This award recognizes leadership within the credit union movement on behalf of financial literacy for all ages in honor of Alphonse Desjardins, who emphasized the movement's long-time commitment to youth and founded the first credit unions in Canada and the United States. This award was earned on behalf of the hard work and passion that Elba Arenas and Brian Wiktor, along with their team, bring to the MC Federal Financial Literacy program. The 2022 award was earned in acknowledgement of the success of our class, "The Road to Financial Wellness," held in conjunction with Getting Ahead Foundation. In 2019, Elba and her team were recognized for delivering financial education to members, not-for-profit organizations, churches, businesses and the Hispanic community through classes and one-on-one counseling. 
MC Federal's financial literacy program impacts our local communities in a positive way. In the 6-week program, participants are educated in areas such as accounts and fees, budgeting, rates, fraud, and credit and debit products. The class is focused on teaching basic economic empowerment skills and financial knowledge to serve as a road map to financial well-being.
For more information on these classes or to sign up when they are available, please contact Our Financial Literacy Team at 800-834-0082, view our Financial Literacy brochure, or fill out our Financial Literacy contact form.
GreenPath Financial Counseling
As a valued member of MC Federal, we are committed to serving you. As a benefit to you, we are providing you with free access to money management and financial education services through our partners at GreenPath.
As an MC Federal member, you can receive assistance with:
Personal and family budgeting
Understanding your personal credit report and how to improve your score
Personal money management
Debt repayment (fees may apply)
Avoiding bankruptcy, foreclosure, and repossession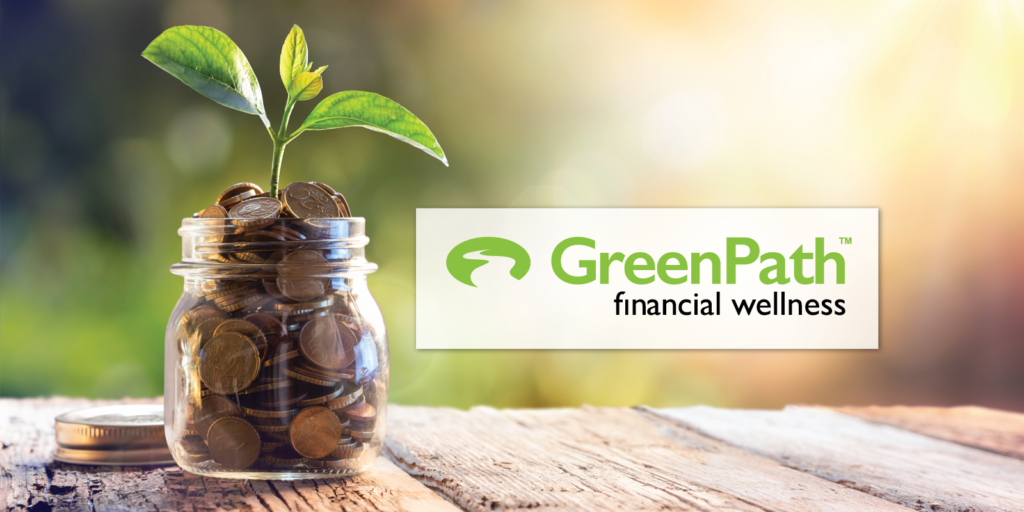 GreenPath can give personalized answers to you individual needs. For issues ranging from a proactive savings plan to saving a home from foreclosure, advice is available! You just need to decide when to get started: 
UNDERSTANDING YOUR CREDIT
We hear the term credit a lot. But what does it really mean and why does it matter? How is my credit score calculated? How can I improve my credit score? Our Partners at GreenPath can help answer those questions! 
Financial Wellness Articles
The latest  articles from GreenPath's blog covering a diverse array of topics including dealing with debt, budgeting, student loans, homebuying, and other financial wellness topics.

Opening a Checking Account Just Got a Whole Lot Easier. 
Interested in opening a checking account but unsure where to start? Whether you are opening an account for the first time or you've had one in the past, this course can help you understand how a checking account can benefit you. We'll also explore some common checking account options, and how to best deal with challenges along the way. In this interactive experience, you'll follow Veronica and Nicholas through real-life scenarios as they interact with their new accounts, deal with common challenges, and use these challenges as an opportunity to learn and grow as they work toward their long-term financial goals. In this course, you will learn:
How to deal with and avoid common anxiety-causing situations such as missed due dates, overdrafts, and rejected transactions
The benefits of mobile account management
Which plastic card to use (i.e., ATM cards, debit cards, credit cards)
What ChexSystems is and how you can overcome any roadblocks associated with it
How to clear items from the mystical QualiFile
Estimated time to complete: 15 min 
 – Course does not use sound