TACKLE YOUR DEBT WITH AN
MC FEDERAL VISA® CREDIT CARD!
0.00% APR* on Balance Transfer for 12 months!
Learn More
SLAY INFLATION WITH AN
MC FEDERAL AUTO LOAN!
No Payments for 60 Days
$50 Inflation Fighter Bonus
AutoPay Discount
Learn More
Picture the Possibilities
of Your Home's Equity

Credit Card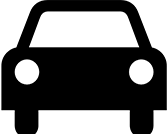 Auto Loan
Mortgage
What We Do
Philanthropy is at the top of our list as we strive to partner with our communities and give back with any opportunity that we can. This is reflected not just in what we pay back to our members, but all we do for the areas around us. As a credit union, it is our duty and responsibility to look after and support, not just our members, but also the communities that they work and reside in. Whether it's a festival downtown or our annual golf tournament, we thrive on being able to connect with our community. MC Federal truly enjoys volunteering and helping charities and foundations as much as we can. We have a wonderful group of employees who volunteer their own time and are proud to represent our credit union.
Our Values
A Message from Jim Barbarich, Chief Executive Officer, and Elba Arenas, President and Chief Member Experience Officer
We wanted to reach out to members of MC Federal Credit Union with this message to assure you that we are financially sound, and your deposits are safe. As this message is being sent the collapse of Silicon Valley Bank (SVB) in California was driven by interest rate risk and the resulting actions of their failure to manage it. Click Here to read the full message.
MC Federal Financial Wellness Program Earns National Award
MC Federal Credit Union is proud to announce that we have been awarded the 2022 National CUNA Desjardins Adult Financial Education Award. The award recognizes leadership within the credit union movement on behalf of financial literacy for members and nonmembers of all ages. The award, named after credit union pioneer Alphonse Desjardins, emphasizes the movement's longtime commitment to financial education.
This award was earned by Elba Arenas, President & Chief Member Experience Officer and her Financial Wellness Team who use their financial expertise and life experience to delivery our program, The Road to Financial Wellness. Our approach to financial literacy delivers targeted solutions for each community we serve. The program prioritizes topics that build accountability, independence, and confidence in the class attendees. The topics focus on real-world applications of financial skills that provide a solid financial foundation for the future. There are six classes, each of which covers a different topic. These topics include understanding accounts and fees, an intro to lending, budgeting, credit cards vs. debit cards, understanding your credit report and credit score, and identity theft and fraud. The classes are customized to meet the needs of each individual in order to provide the best financial wellbeing information for all of the participant. Our newly expanded course has been taught in partnership with local schools, The Getting Ahead Foundation, Union County Probation, and The Northumberland County Jail. We seek to overcome the barriers set forth by factors such as race, age, and gender and make free financial education available to every member of our community.