CALL TO ACTION
Tell Congress to reject new IRS reporting provision and protect your privacy. ACT NOW!
What We Do
Philanthropy is at the top of our list as we strive to partner with our communities and give back with any opportunity that we can. This is reflected not just in what we pay back to our members, but all we do for the areas around us. As a credit union, it is our duty and responsibility to look after and support, not just our members, but also the communities that they work and reside in. Whether it's a festival downtown or our annual golf tournament, we thrive on being able to connect with our community. MC Federal truly enjoys volunteering and helping charities and foundations as much as we can. We have a wonderful group of employees who volunteer their own time and are proud to represent our credit union.
Our Values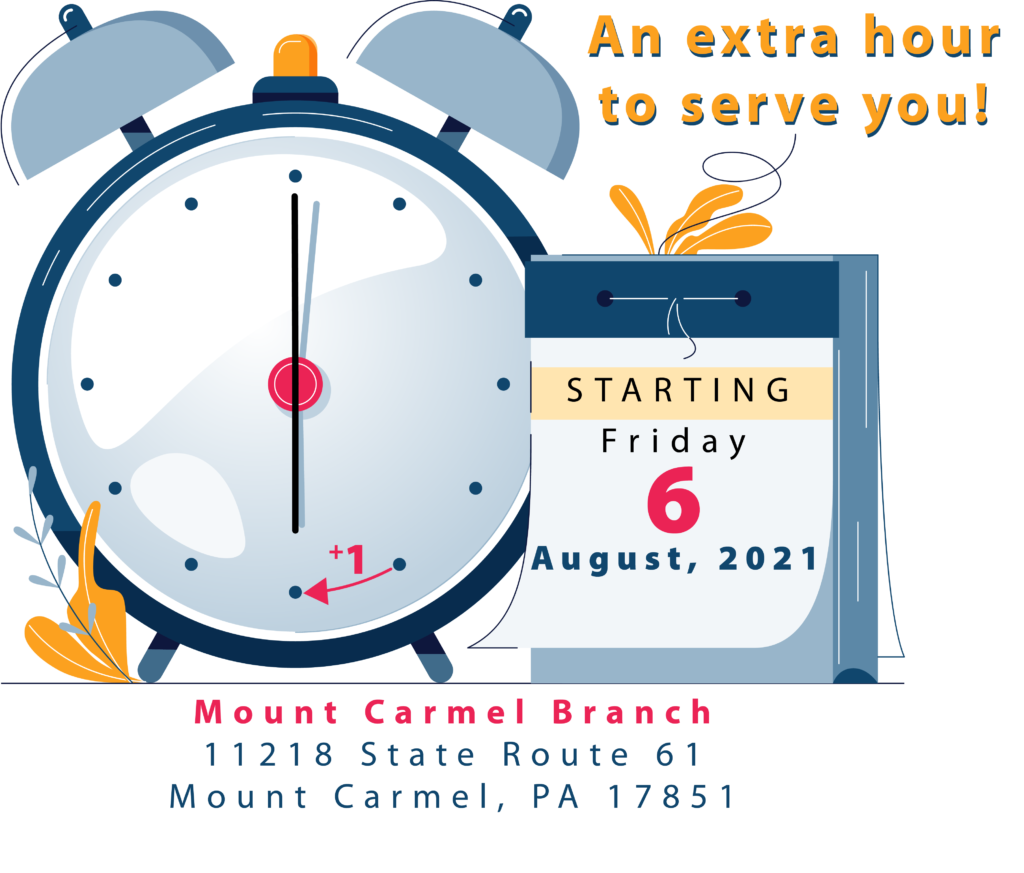 Mt. Carmel Open Till 6pm on Fridays
An Extra Hour To Serve You!
As valued members, we are here to support you. While other banks continue to close their doors and move out of small towns, MC Federal is reevaluating our service strategy to make sure the needs of the communities we serve are met. That is why we made the decision to extend the service hours of our Mt. Carmel branch on Fridays from 5:00 p.m. to 6:00 p.m., adding an extra hour to serve you. This increase in branch hours will go into effect on Friday, August 6, 2021.
Our commitment to providing exceptional service to our members will always be top of mind and we thank you for choosing MC Federal as your trusted financial partner.