What We Do
Philanthropy is at the top of our list as we strive to partner with our communities and give back with any opportunity that we can. This is reflected not just in what we pay back to our members, but all we do for the areas around us. As a credit union, it is our duty and responsibility to look after and support, not just our members, but also the communities that they work and reside in. Whether it's a festival downtown or our annual golf tournament, we thrive on being able to connect with our community. Members Choice truly enjoys volunteering and helping charities and foundations as much as we can. We have a wonderful group of employees who volunteer their own time and are proud to represent our credit union.
Our Values
Our growth over the years is a sign of confidence in the strength and security that our members have come to expect. In addition to peace of mind, we offer great service built upon the credit union philosophy of "people helping people." Our corporate values drive every decision we make. The trust between us and our members encapsulates our mission statement to be the best full service financial institution in the areas we serve. Given our strong values and commitment to community, Members Choice Financial Credit Union is expanding opportunities for membership to better serve our communities.
Our Credit Cards have been redesigned...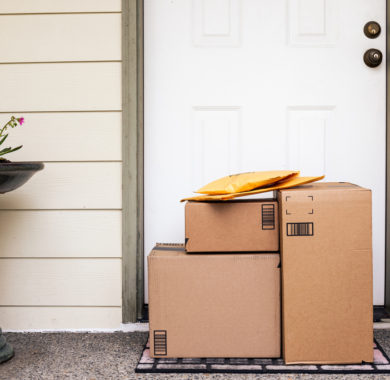 ... Just In Time For Amazon Prime Day!
Amazon Prime Day - Oct. 13th & 14th
Our Members Choice credit cards just went through a major redesign. You cannot miss the 
sleek new design 
and more
 modern technology
, including 
contactless ways to pay
, and 
better rewards.
 Coming soon, cardholders will even have the option to 
"Design Your Own Card",
 so you can have your family photo or a picture of your puppy on your favorite credit card! To celebrate our Credit Card redesign, use your 
Members Choice Visa Credit Card
 to make a 
Prime Day purchase
 and you will be entered to win a 
$100 Amazon Gift Card*!
If you don't currently have a Members Choice Credit Card, 
it's not too late!
Regardless of your situation or preferences, our staff can help match you to the card that best suits your needs. So, stop in one of our branches, visit our website www.mcfcu.org or call us at
800-834-0082
with any questions or inquiries on our new Visa programs. You can even  complete and submit a credit card application right from our 
website
.
*Qualifying Amazon transactions must be completed during Amazon Prime Day event held from October 13th, 2020 – October 14th, 2020. $100 Amazon card will be issued to winner within 30 days of event. Winner will be chosen via random draw of all elligable participants. Winning member will be notified via phone.
Mobile Wallet Now Available!