Keep up to date with what's happening!
MC Federal CU Board of Directors Names New President
Dear Valued Member,
These are exciting times. In the spirit and responsibility of good governance, the MC Federal Credit Union Board of Directors has been actively engaged in leadership succession planning for several months this year.  The Board has been diligently working and planning to ensure smooth and seamless leadership transitions should and when they occur.  Well that time has now arrived!
Current MC Federal Credit Union President and Chief Executive Officer (CEO), Jim Barbarich, recently informed the Board of his intention to retire at the end of next year.  Jim has very capably and passionately served our credit union for over 25 years in a variety of positions. While the Board is pleased for Jim and his retirement plans, they are excited to announce that effective July 29, 2022, Elba Arenas, current MC Federal Chief Member Experience Officer, has also assumed the position of President.
Elba has been an integral part of the Credit Union since joining the organization in 2016, as the Western Regional Manager. In this role, Elba demonstrated effective leadership skills and a strong vision for business development that helped strengthen the company's performance and risk controls. In 2018, in recognition of her contribution to the Credit Union, she was promoted to her current role as Chief Member Experience Officer.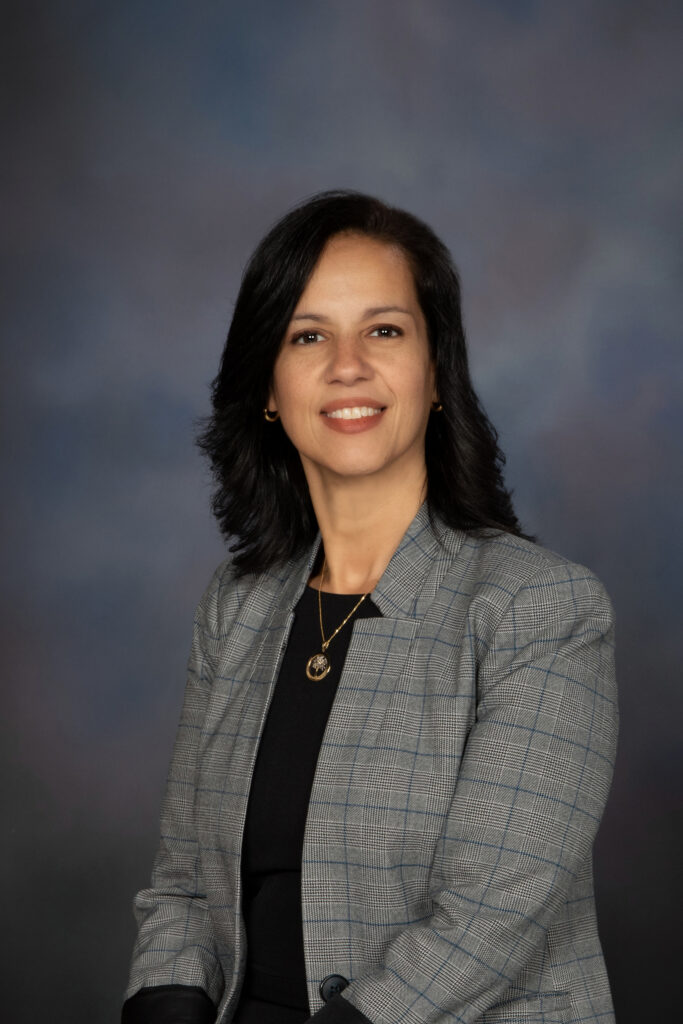 Elba Arenas
President & Chief Member Experience Officer
MC Federal Credit Union
In her new role, Elba is responsible for all aspects of the credit union's day-to-day operations. She will be supported by members of the Executive Leadership Team, Brian Wiktor (Chief Lending Officer), Jean Miller (Chief Financial Officer), Tom Ha (Chief Information Officer), and the entire MC Federal Team. When this opportunity came about, Elba Arenas responded, "I am honored and excited to lead our Credit Union as we continue to make a difference in the lives of our members and in the communities we serve."
Jim Barbarich will continue to serve as the MC Federal Chief Executive Officer for the next seventeen months until his retirement on December 23, 2023.  He will continue to guide the credit union through strategic planning and special projects and will provide key guidance to Elba as she assumes significant new responsibilities.  The Board greatly appreciates Jim's many contributions to the credit union, and his open and collaborative approach to succession planning.
The Board is extremely confident in Elba's knowledge, skills, and abilities, and we know that Elba has your upmost confidence. Throughout her career, she has demonstrated the unique ability to foster constructive dialogue between colleagues and business partners to improve performance, build trust and harness the talents of different individuals to drive success.  Elba's passion for our credit union is truly contagious, and we look forward to significant future MC Federal successes under her energetic leadership.
Douglas W. Bastian
Chairperson
MC Federal Credit Union Board of Directors
Attend our Annual Meeting!
The Board of Directors at your credit union is made up of qualified, volunteer credit union members. The Nominating committee has named incumbents Doug Bastian and Pete Terrell, who have previously been filed with the Secretary of the Board of Directors, to fill open positions on our Board of Directors.
Doug Bastian is a resident of Danville and a retiree of Merck & Co, where he filled various positions. Doug received a Bachelor of Science in Chemistry from Bucknell University. An active community member, Doug volunteers as the Treasurer of the Board of Directors for Bloomsburg Theatre Ensemble and Shiloh United Church of Christ. He also serves as the Financial Secretary for the Penn State Extension – Master Gardeners. Previously, Doug served as the Board President for Merck Cherokee FCU from 1980-1988. Presently, Doug has served on the Members Choice, now MC Federal, board as Treasurer and subsequently as President since 2019.
Pete Terrell is a Lewisburg resident with an extensive background in Business Management. He received a Bachelor of Arts in Politics & Government and Philosophy from Ohio Wesleyan University and a Master of Business Administration in Management from Eastern University. Using his education and experience, Pete owns and operates Terrell Enterprises, Inc. which is a contracting business based in Lewisburg. Pete has served on the Members Choice, now MC Federal, board of directors since 2021.
No other interested members have submitted petitions to serve on the board. There will be no nominations from the floor at the annual meeting.
Attend our Annual Meeting!
The 2022 Annual Meeting for the year ending December 31st, 2021 will be held:
Wednesday, April 6, 2022
Meeting Begins: 6:00 PM
Virtual Meeting
Please RSVP by April 4, 2022
with any MC Federal Team Member or
by filling out the Registration Form below.
Meeting instructions will be sent via email.
Attend our Annual Meeting
The Annual Meeting for the year ending December 31st, 2020 will be held virtually on Wednesday, April 7, 2021. Registration is required. Please you the registration form below, call us at 800.834.0082, or stop by your local branch. Meeting instructions and log in information will be email to all registered participants 1 week prior to the annual meeting.