All Fore Charity Lottery Calendars
Available Now!
$10 Donation – 31 chances to win $50-$250
Purchase in any MC Federal Branch
Dine To Donate
Fundraising to support beneficiaries at
Nickle Plate Bar & Grill in Elysburg
May 9th-15th, 2022
Danville Spring Fling
Find our booth near the Dollar General
at the Danville Spring Fling
We will have games & Golf Tournament info
Saturday, May 7th 2022, 9am – 4pm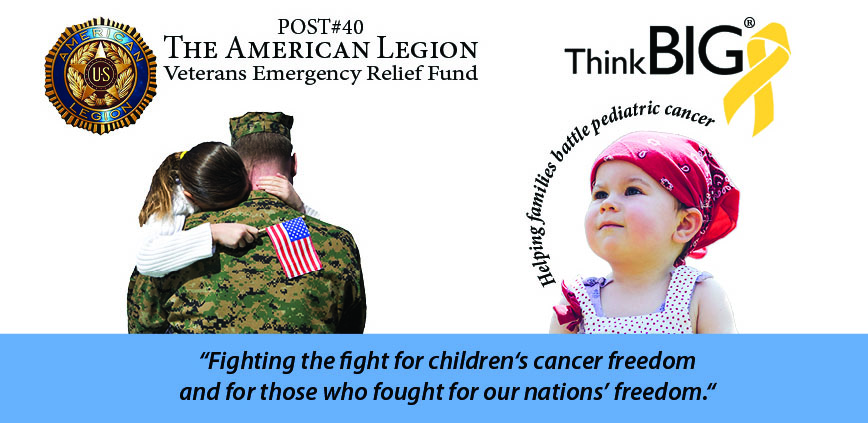 Being a sponsor?
Participating as a golfer?
Donating items to be included in prize drawings?
100% of your donation will go to local charities!
All golfers are welcome!
There will be plenty of bonus prize holes that will give you an opportunity to win a variety of items!
For Registration and Additional Information, Please Contact:
How we are making a difference:
MC Federal donates $7,000 to ThinkBIG and The American Legion Post #40 Veterans Emergency Relief Fund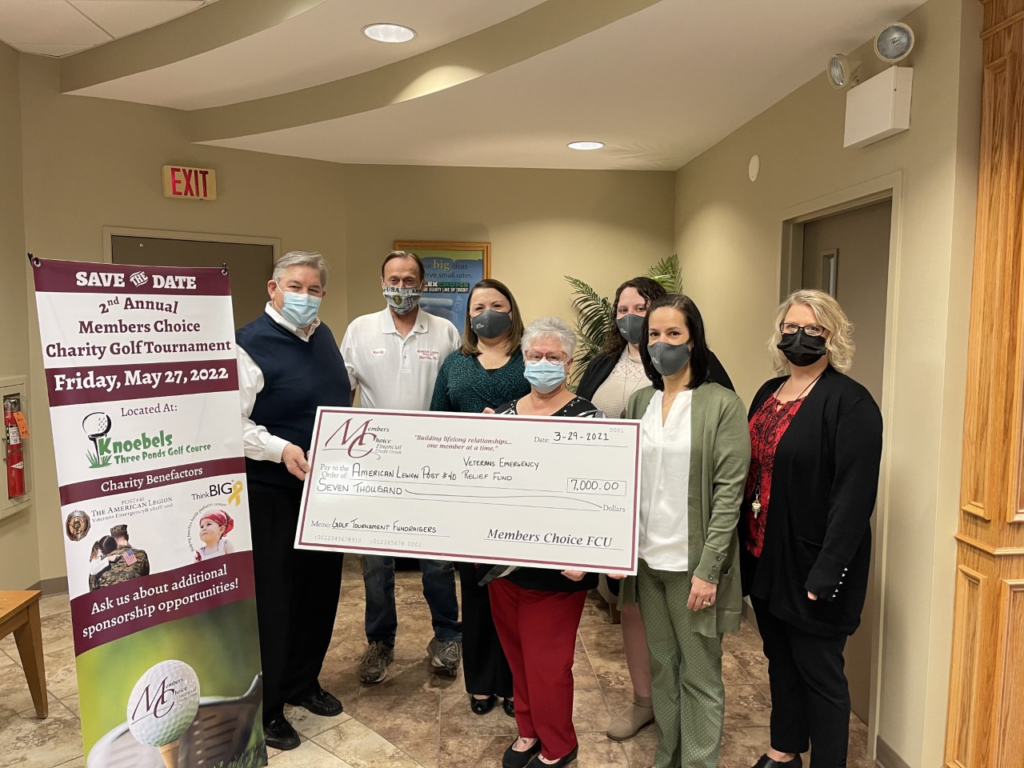 American Legion Post #40:  James Barbarich (CEO), Kevin Pursel(American Legion), Jennifer Donnelly (Golf Committee Chairperson) Mary Gratti, Ashley Pyle (Marketing Specialist), Elba Arenas (CMEO), and Heather Johnson.
 With COVID-19 restrictions in place, MC Federal made the incredibly difficult decision to postpone its 2020 and 2021 golf tournaments until Spring of 2022. Our team came together and came up with a plan to continue to raise money for two amazing local charities, The American Legion Post #40 Veterans Emergency Relief Fund and ThinkBIG, which the golf tournaments would have benefited. MC Federal held a Chicken BBQ, Basket Raffles, and even hosted its first ever Food Truck Festival, among other activities. Both charities were then presented with a monetary donation of $7,000.
*Not present for pictures: Dylan Dombroski, Melissa Tarlecki, Atrice Reichelt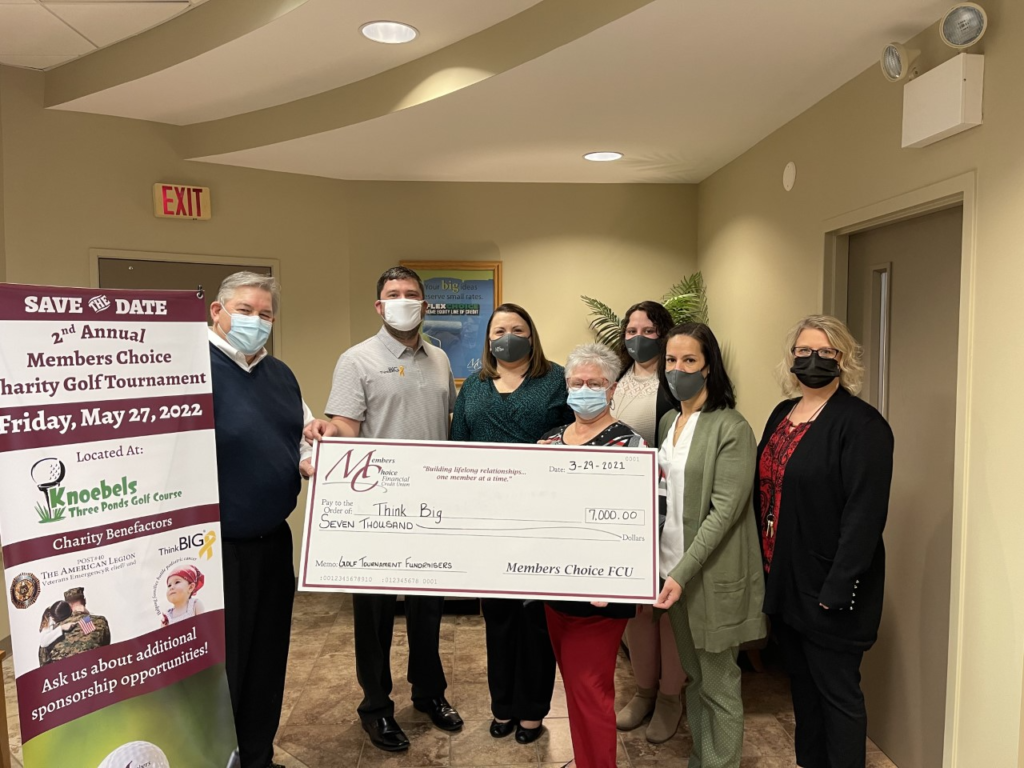 ThinkBIG:  James Barbarich (CEO), Mark Stankiewicz (ThinkBIG), Jennifer Donnelly (Golf Committee Chairperson), Mary Gratti, Ashley Pyle (Marketing Specialist), Elba Arenas (CMEO), and Heather Johnson