Welcome to
MC Federal
Credit Union!
Hello, I'm Jim Barbarich, Chief Executive Officer for MC Federal Credit Union with some great news!
The resolution that was passed by the board, and voted on by the membership, was approved today by the National Credit Union Administration. Today, we operate under our new federal charter as MC Federal Credit Union. This may sound familiar to many of you, as we have operated under this name in the past. One very important commitment I want to share with you is that although our corporate name has changed, we will continue to deliver the great products and services we have in the past to you. Member service is a primary focus.
Change. It happens all around us. The last 16 months has been the poster child of change as the way we shop, where we eat, and what we wear has been dramatically changed. Today, I am proud to announce that we have begun the conversion process and over the next several months you will notice changes taking place as we navigate through this process. First, when you call or receive a correspondence from us, the new name will be displayed. MC Federal Credit Union will replace Members Choice Financial Credit Union in both dialog and on documents.
You may ask, "What do I have to do, will my checks or debit and credit card be valid?" The simple answer is nothing. Your check stock will remain valid, though it displays the Members Choice name. Our routing number and your account number will remain the same. The next time you reorder checks they will display the new name, MC Federal Credit Union. If you have a debit or a credit card, they too will remain valid until they are due to be reissued. Again, at reissue the name change will be reflected on your new card. Our building signage and marketing materials will be changed to reflect the new name over the next several months.
If you have any questions as to how this change will impact you, please reach out to us on the phone, through our mobile app chat, or stop in at one of our branches and we will gladly assist you. This change is important, and I thank all of you who have supported this decision. Simply put, the federal charter will allow us to better serve our members, current and prospective, as we fulfill our purpose to serve.
Thank you for being an important part of MC Federal Credit Union. We will continue to update you on this transition as we move through the process.
Frequently Asked Questions
The Executive Team and Board of Directors agree that the Federal Charter best supports our strategies for growth and provides the best platform for us to serve you, our members. NCUA has been our insurer, providing the federal guarantee for your deposits since our founding in 1954, and they will also resume responsibility as our regulator. We are required to change our name to comply with the guidelines for federally chartered credit unions. We chose MC Federal Credit Union, a name most of you should remember, and can still be called MCFCU for short.
Definitely not. The Credit Union has always monitored growth to ensure members are receiving the same level of service they are currently receiving.  In fact, as we grow, we plan to provide even better service to our membership.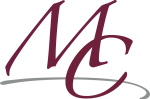 The new MC Federal logo will look very similar to the old Members Choice logo.
You can still look for the big MC and the maroon and gray color scheme!
No. Your account and our routing number will not change as a result of this charter conversion. 
No, your checks will still be valid, and you can continue to use them.  When it is time for you to re-order, your new checks will display the MC Federal name and logo.  The routing number, as well as your account number, will remain the same.
No, just like with your check stock, you will continue to use your current plastics. Once the card(s) expire, or you require a replacement, you will receive a new card with the new MC Federal Logo.
Yes, your Members Choice Visa® Gift Card will still be valid until it reaches a $0.00 balance or expires, whichever comes first.
Deposit and loan rates and the current fee structure will not be impacted by the charter change.
No, our phone numbers and email addresses will not change.
Both our website and our digital banking platform receive periodic updates that result in minor changes. For example, you will see the change to our new MC Federal name and logo.
For Online and Mobile banking, you will need to accept the updated End User License Agreement. This agreement was updated to reflect our name change. You will also notice that a new version of our mobile app has been released. This update will change the official name of the app from "Members Choice PA FCU" to "MC Federal Credit Union." If you have automatic app updates enabled on your device, you will not need to take any action. If you no not have automatic updates enabled, you will need to visit your app store and update your app manually.
Our website address will not change, you can continue to reach us online by visiting mcfcu.org. 
No, direct deposits and automatic payments will remain in effect.