Earn 2x Rewards for
Spring & Summer Travel
Purchases!
With warmer weather on the way, most of us are looking forward to making plans for spring and summer travel! We want to say thank you to our valued members for using our rewards-enabled MC Federal Visa® credit cards. 
Start your Journey with Double Points on: 
The rewards points you earn can be redeemed for a variety of exciting rewards including: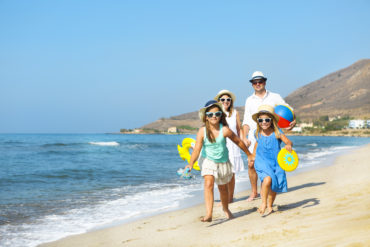 Don't have a Premium Rewards Enabled Credit Card? Now is the time to get one! Learn about all of the cards we offer and decide which one is best for you, then apply online or in your local branch. Need help deciding? A loan officer would be happy to discuss your options, give us a call at 800.834.0082 today!
*Terms and conditions apply. Qualifying purchases made between April 1, 2022 and June 30, 2022 will earn double rewards points per dollar spent. Offer valid on new and existing rewards-enabled MC Federal Visa credit cards. No enrollment necessary. Not all applicants will qualify, MC Federal Credit Union membership required. MC Federal uses merchant category codes to determine if a purchase will earn double rewards. This means that sometimes a purchase may not qualify for double rewards. For example, some food trucks or food carts may use a "merchandise" code and restaurants in department stores or hotels may use a "merchandise" or "hotel" code instead of a "dining" code. MC Federal is not responsible for merchant category codes used by merchants. Merchant codes valid for this promotion are: 3000-3302 4511 4582 (Air) 3351-3441 7512, 7519 (Car Rental) 4112 (Railways) 4411 (Cruise) 3501-3838 7011 7012 7032 7033 (Lodging) 5541 5542,5552 5893 (Fuel) 7996, 7999 7998 7991 (Parks & Zoos) 4722 (Travel Ags)