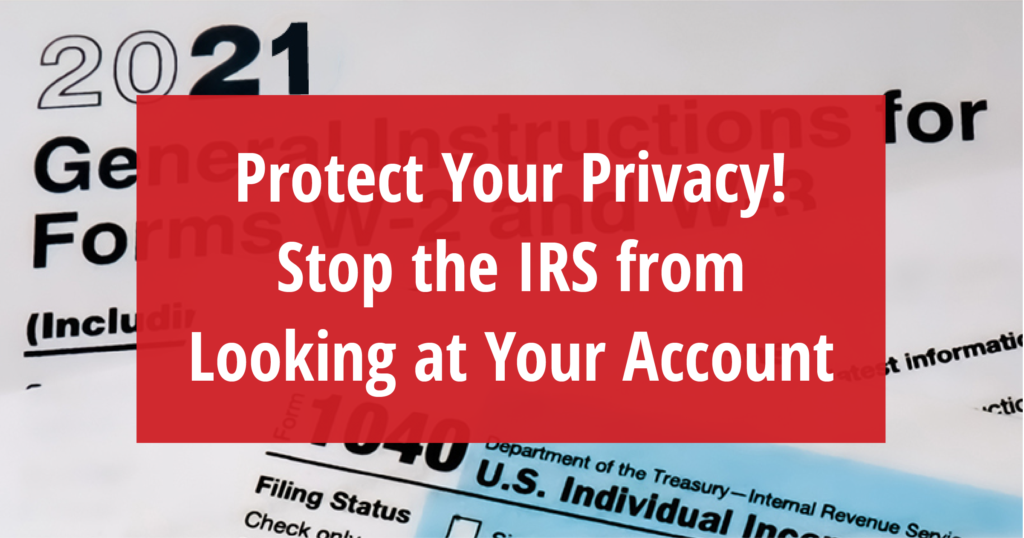 Call to Action: MC Federal Members, please join me, and other credit union members across the country, by reaching out to our legislators to stop proposed legislation that will burden the credit union with reporting that is invasive and unnecessary regarding your account activity.
Congress is currently considering critical new infrastructure spending, which includes exploring unconventional sources of revenue to fund their plans. One proposal under consideration would require credit unions and other financial institutions to report to the Internal Revenue Service (IRS) how much money has gone into and out of accounts holding more than $600. While financial institutions report taxable activity on the IRS Form 1099-INT, this proposal would have depositories reporting nontaxable activity, including the gross amount flowing into and out of accounts. The IRS plans to use this information to attempt to identify unreported taxable income. 
This proposal represents a significant new compliance burden for credit unions and puts us in the position of violating members' personal privacy. In addition, there is concern that the government's reliance on decades-old data systems, which have been compromised in recent years, may not have the ability to keep information safe from a future breach. 
What can you do?
Contact our members of Congress, by clicking here, and tell them to oppose this provision. You will need to provide your name, address, and zip code so an email can be sent to the appropriate legislators.
The Bottom Line: Don't jeopardize consumers' personal financial privacy by allowing the IRS to access nontaxable deposit account information from credit unions and banks.
We are stronger when we stand together. Please join us and have your voice heard.
If you have any questions, please contact us at 800.834.0082 so one of our friendly team members can assist you. We also welcome you to visit any of our local branches.
Thank you for being an important part of MC Federal Credit Union.
Sincerely,
Jim Barbarich
President and Chief Executive Officer
MC Federal Credit Union